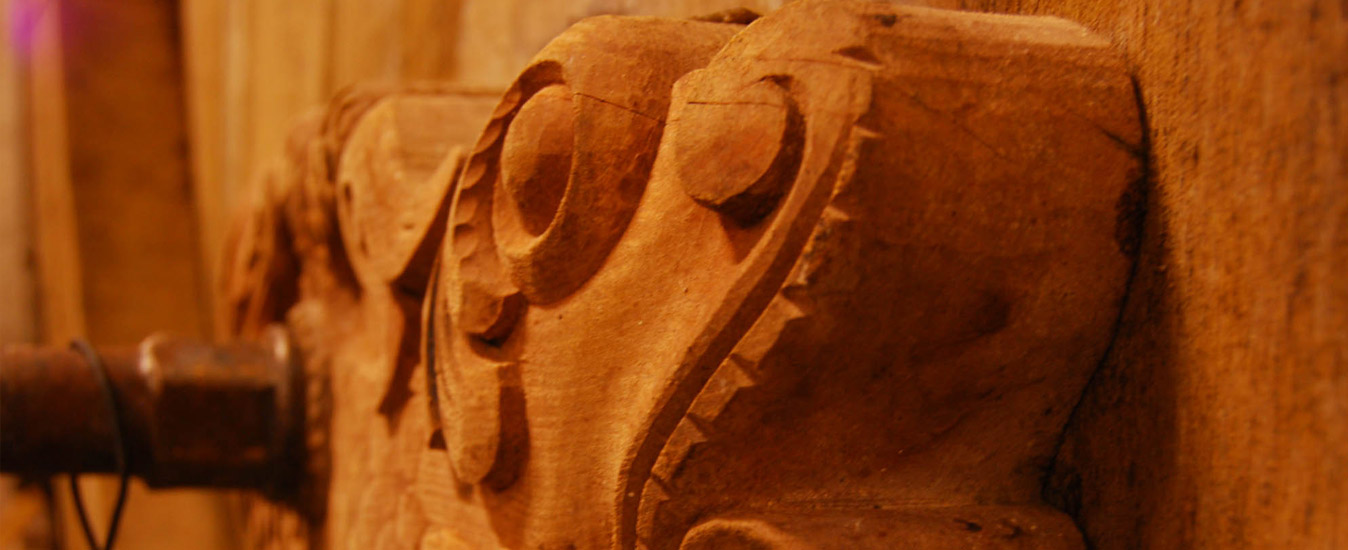 A little history

The Alsatian vineyards took root via both Germanic and Roman influences. The Romans were the first to cultivate vines in Alsace, followed by the Merovingian and then the Carolingian kings.
Before the year 1000, 160 Alsatian localities cultivated vines, and in the Middle Ages, Alsace wines were among the most prestigious in Europe.

Our grape varieties

Thanks to a large variety of soils, subsoils and micro-climates, we Alsatian winegrowers have been able to conserve a wide range of grape varieties, while still preserving plant biodiversity.
Traditionally Alsace has 7 main grape varieties which give our wines both their very specific names, and their aromatic characteristics. On our estate, we have around forty plots located in the municipalities of Husseren, Eguisheim, Voegtlinshoffen and Gueberschwihr. In addition to the seven grape varieties commonly used in Alsace, we also cultivate Pinot Chardonnay for the production of Crémants.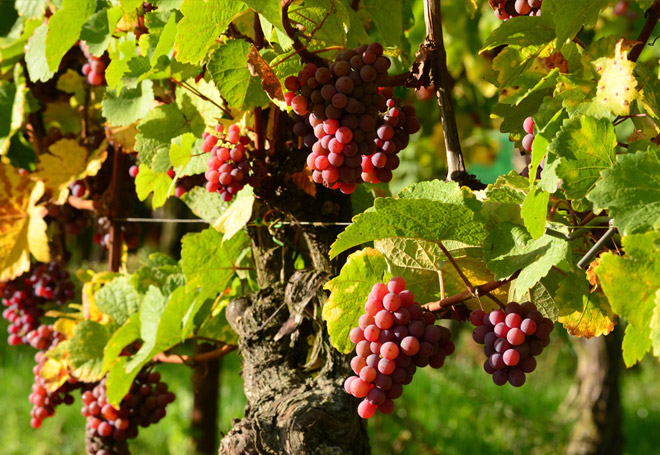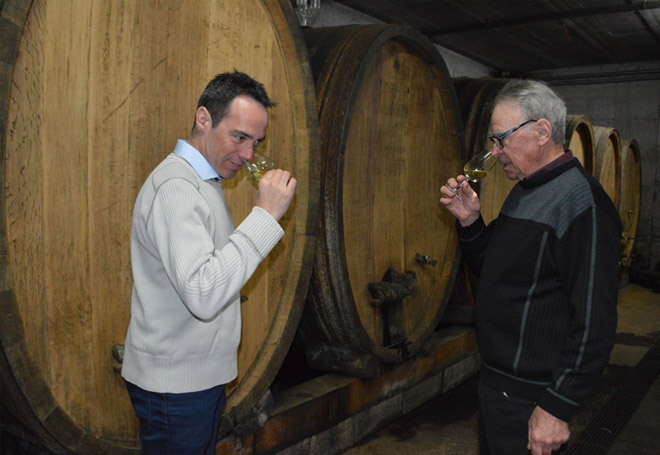 Our cultivation practices
In the cellar as in the vineyards, we do our best to preserve the freshness of the wines and their aromatic expression:
we trellis our very tall vines to limit the effects of frost and promote exposure to the sun
we practice grassing in order to facilitate water retention and limit erosion (especially on the hillsides)
we harvest all of our plots manually to guarantee optimal quality of the grapes when they arrive at the winery
our wines are aged for at least nine months in barrels to give them structure and complexity
we favor cork and natural cork stoppers for optimal ageing of our wines
we mature our wines in our storage cellar, which guarantees them a constant temperature all year round, before putting them on sale when they are "ready" to be tasted.

What organic brings us

In order to be as close as possible to the terroir, we must above all establish a real collaboration with nature.
We have always shared this philosophy of "sustainable agriculture" and work with respect for both nature and the land. We stimulate the natural defenses of the vines, promote deep rooting of the roots and limit the use of inputs. In order for our practices to be recognized, we have undertaken our conversion to Organic Agriculture since September 2019.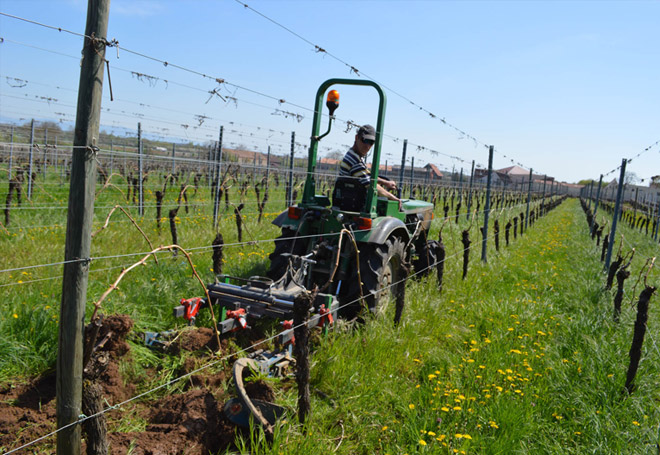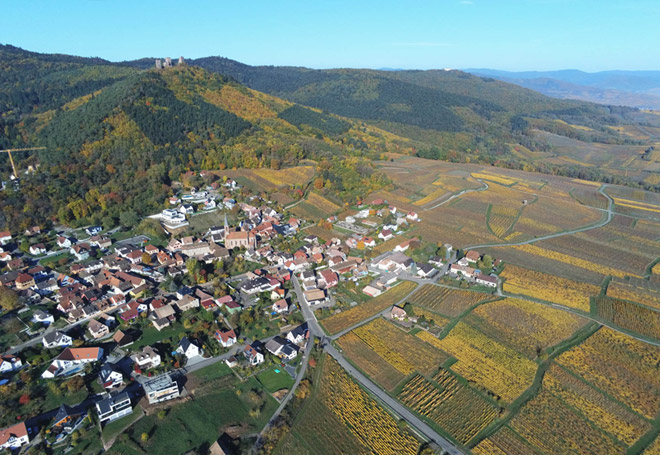 Climate and Exposition

Thanks to the Vosges Mountain range, which provides us with a natural barrier, Alsace enjoys one of the lowest rainfalls in France, as well as a semi-continental climate, that is to say, hot and dry summers, and cold winters.
This climate is advantageous to the vines, and the low annual rainfall (between 600mm and 650mm) reduces the risk of rot and thus makes it possible to limit treatments of the vines. In autumn, the alternation of hot days and cool nights also creates favorable conditions for a slow and prolonged ripening of the grapes, which encourages the development of complex aromas, and the preservation of a ripe acidity, giving freshness to the wines.